"Over 40 Years Worldwide Translation & Interpreting Experience"
Cape Town International School of Languages (CTISOL) together with Cape Town School of English our affiliated School (originally established in 1982), and The Cape Town TEFL/TESOL TRAINING INSTITUTE (established 1991) operating as (TESOL SA) is one of the most successful language organization in South Africa.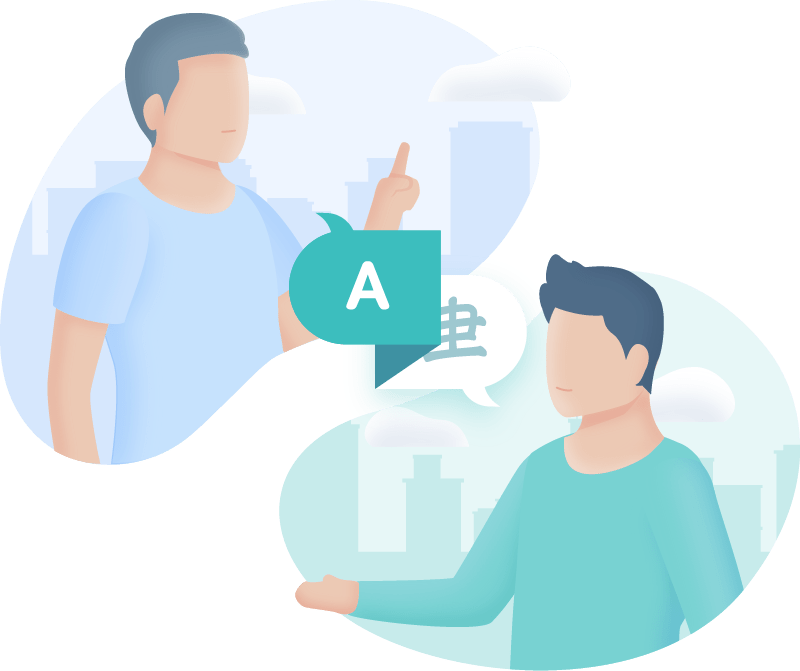 The schools were all founded by master international linguist (in 10 languages) Brian M. Norbury,  who has travelled the world, lived, worked and taught English in London, Paris, Marseilles, Avignon, Milan, Rome, Naples, Sorrento, Salerno, Bern, Frankfurt, San Sebastian, Barcelona, Madrid, Valencia, Malaga, the Canary Islands, Grand Canary, Las Palmas, Tenerife, Madeira, etc.
In 1991 Brian introduced TEFL/TESOL Courses, from Ireland and England. Being the Pioneer of TEFL/TESOL in South Africa, he opened the way for over 50 000 South Africans to find lucrative teaching English jobs all over the world.  Over 20 000 coming from our Institute alone.
INTERNATIONAL LANGUAGES AND TRANSLATIONS
CTISOL over 20 languages (European, African and Asian Languages) with Online Lessons, Live Lessons at the school and Home Study Courses together with Online Lessons. We are specialists in the following languages: Spanish, German, French, Portuguese, Italian, Xhosa, Afrikaans, Zulu, Mandarin, Arabic etc.
TRANSLATIONS AND INTERPRETING
We also provide Professional Sworn on Translation Services in the above languages as well as Greek, Tswana, North Sotho, Czech, Serbian, Polish, Tsonga, Ndebele, Hebrew, Danish etc: We have more than 100 Translators/Linguists, Editors on call 24 hours per day, as well as over a 100 others who work for us.
CAPE TOWN SCHOOL OF ENGLISH and CAPE TOWN TESOL /TEFL TRAINING INSTITUTE :
EFL – ESL & TEFL& TESOL   – PIONEERS OF TEFL /TESOL IN SOUTH AFRICA
Cape Town School of English deals exclusively with the teaching of English, both as a foreign language EFL (where we attract foreigners from all over the world to learn English in Cape Town) and English as a second language ESL (where we train South Africans to become proficient in English), as well as TEFL (Teaching English as a Foreign Language) and TESOL (Teaching English to Speakers of Other Languages) where we train teachers to teach foreigners in South Africa and worldwide. We have placed thousands of aspiring young teachers in over 50 countries. Besides EFL and ESL, we have special English courses, beginners to advanced written and designed by international linguist, Brian Norbury and translated into French, German, Spanish, Portguese, Xhose, Afrikaans and Zulu.
We are internationally recognized as one of the first EFL English Schools and the first TEFL Training Institute on the African Continent. We are also internationally accredited and recognised by the Department of Education. 
TRANSCRIPTION AND VOICE OVER RECORDINGS
Audio transcription Service
Audio transcription Service is the process of converting audio recorded speech or files into a written or electronic to text format/ document. We cover legal firms, courts, media, academic institutions, businesses and other public relations companies and other industries that use audio transcription. We provide verbatim Audio transcription, in which only the actual message being conveyed in the audio is transcribed, without extras like coughing, laughing or other random noises that appear on the audio file but are not relevant for the transcription.
Telephone call or Social Media Voice Messages
Telephone call or Social Media Voice Messages (Facebook / Whatsapp, Twitter, ect.) transcriptions are dictated using a phone call recording. We cover all professional areas including medical professionals, call centres, legal cases and many more in providing quick and accurate Telephone call or Social Media Messages transcription services.
Video transcription
Video transcription is the process of putting content from film and videos into text format. We offer quality video transcription services at competitive rates. We provide services adding captioning, subtitles, closed captions and time coding.
Voice over recordings
Voice over recordings is the process of recording the text content into a film or videos format. We offer quality voice over recording services at competitive rates..
We are specialists in the following languages: Spanish, German, French, Portuguese, Italian, Xhosa, Afrikaans, Zulu, Mandarin, Arabic etc. At a very competitive rate.
Location
56-66 Main Road,
2nd Floor, Toffee Lane
Claremont
Phone
Tel: +27 21 674 4117
Or +27 21 671 0855
Mobile: 079 324 5764
Whatsapp: 079 324 5764